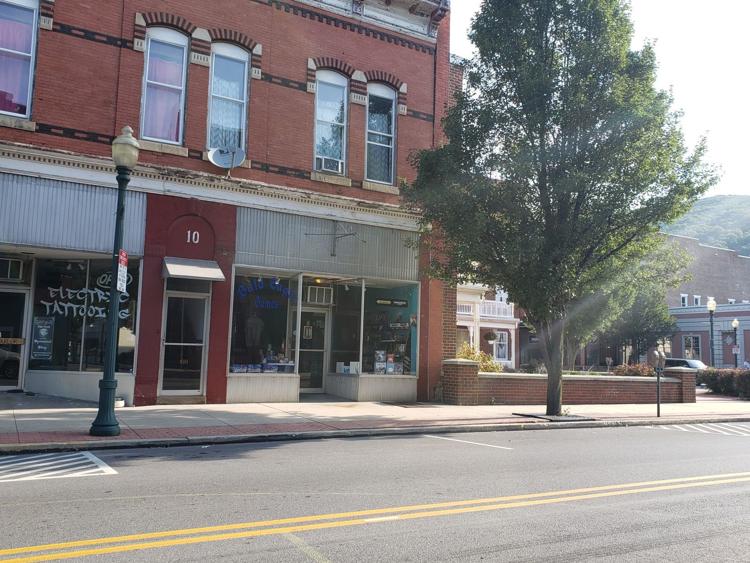 Tyrone Borough council members heard concerns last night from the owner of Bald Eagle Games, a local business along West 10th Street. He said that there is a real issue with sidewalks being blocked by tents, chairs and canopies and businesses being blocked in by various festivals downtown.
While members of Tyrone Events & Promotions have been really helpful, he said, there have been issues with tents blocking the entrance to his store and even boxes against the store during the wine and beer festival. Also, during Hoopsfest, he said that there were so many coolers and chairs on sidewalks that it was difficult to walk down the sidewalk and would have been impossible to get anything through in the case of an emergency.
The business owner added that, in addition to being a problem for businesses, it is also an issue of public safety and asked if there is an ordinance, or should be a new ordinance, to have enforced during these situations. He said, "If there's not an ordinance in place, how do you enforce it."
Borough manager Ardean Latchford said that typically extra police officers are brought on staff for events but said that it should be a matter of common courtesy, for people participating in the festivals to not block the doors and walkways for area businesses.
Chief Romeo added that though it is difficult to navigate, he has been able to get through.
Mayor Latchford noted that the crowds almost double the size of Tyrone during the events and said, "I think it falls more upon the event planners. Whoever is putting the event on really needs to take charge of this situation ... I think a lot of it really boils down to education between the event planner and their participants."
The business owner reiterated that the events committee has really helped out and that they are "great people." But added that it isn't fair to put it all on them. "The whole community needs to help."
At Bald Eagle Games, he said that customers come from State College, Lock Haven and Altoona every week. "This is a great spot for a business." As a specialty store, people also travel from Clearfield and Huntingdon, but that when there are five Saturdays during a summer that people can't see the store, "that's a deterrent."