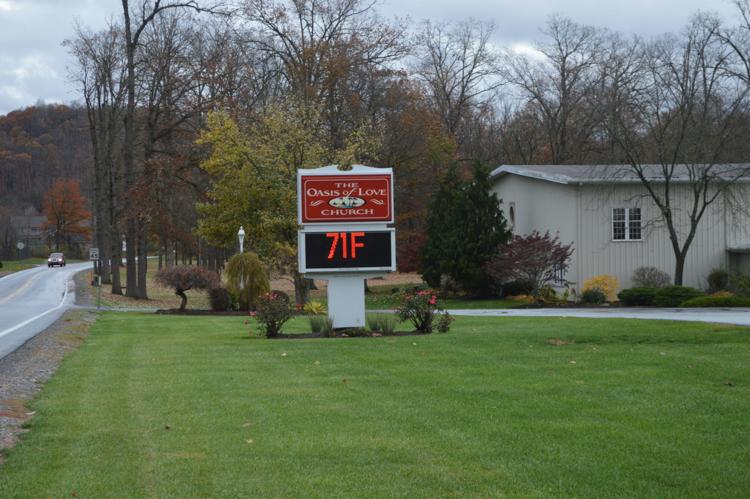 A cold front pushing through the area Thursday evening brought with it gusty winds and heavy downpours, but Huntingdon County was spared the brunt of the issues.
According to a report from the Huntingdon County Emergency Agency, no serious widespread issues were reported by local emergency management coordinators (EMCs) or area fire chiefs.
"Numerous calls for trees and wires down were dispatched by the Huntingdon County 911 Center and local volunteer fire companies handled those calls," said Joe Thompson, county EMA director. "No serious critical infrastructure, community or widespread flooding problems are reported by local EMCs."
Though other parts of the state experienced areal flooding, or flooding that develops more gradually, usually from prolonged and persistent moderate to heavy rainfall, the county was spared any sort of widespread flooding.
"No primary state roadways are reported affected by flooding, debris or other impacts this morning," said Thompson.
According to the report from the county EMA office, 20 Penelec customers were without power this morning. Though many customers experienced interruptions in power, there were no widespread reports of power outages within Penelec service areas in the county during the storm.
Doug Roles, vice president of member services for Valley Rural Electric Cooperative, said at the peak of the storm, there were around 1,733 members without power, with 1,123 of those members from Huntingdon County.
"The largest chunk of that outage was off of the Center Union substation," said Roles. "There were about 800 members that were without power, but it was restored about 11 p.m. Thursday. The bulk of the outages were in the northern part of the county."
Roles also said that in Wayne Township, Mifflin County, there were 59 members without power during the storm and 426 without power in Oliver Township, Mifflin County.
The cause of the outages were due to wind gusts that downed trees onto power lines.
"Our crews worked as quickly and safely as possible to restore power throughout the night," said Roles.
Roles also said there could be some downed trees on power lines this morning, but if anyone comes across a downed tree on a live power line, either call a utility company or call 911.
"Never approach a downed live wire directly," said Roles.
According to Aaron Tyburski, meteorologist, the biggest issue in Huntingdon County were the wind gusts that came through after the front passed through the area.
"The highest wind gusts we had were at 50 mph, and that occurred just before 5 a.m.," he said. "But, we had gusts up to 45-50 mph all night. The strong winds started around 8 p.m. after the front went through, and it lasted through the night."
The cold front coming through meant there a huge swing in the temperature, which is not uncommon for this area, especially during this time of year, said Tyburski.
"If you were walking around Thursday, you probably noticed it was warm and humid," he said. "Temperatures were in the 70s, which is more normal of a late-summer day. Once the front came through, that moisture got wrung out along the front, and we saw heavy rain. When it moved through, by this morning, temperatures were at 37 degrees. So, we saw around a 30-degree temperature dump along with the cold front."
In addition to the winds and temperature drop, the county saw around 1.25-1.5 inches of rain as a result of the storm.
"We even had some reports of snowflakes in the area, especially over the northern part of the county," said Tyburski. "So, this could be considered our first snow of the year, though there were no accumulations. It was quite the 24-hour period, but it's a good way to usher out the fall and prepare for winter."
For those who may have had enough excitement as far as weather is concerned for the next few days, Tyburski said temperatures and conditions should be typical for the next week.
"We'll see partly sunny to sunny skies all the way to next Thursday, with highs around 48-54 degrees and lows around 30-35, which is typical for this time of year," he said.