Fair food aids vendors, football players
Photo by JONATHAN BERGMUELLER Danielle Taylor handed fire policeman Bob Miller a funnel cake during a food truck event at the Smithfield Fire Hall Sunday. The event, hosted by Bartlebaugh Amusements, brought several food trucks to Huntingdon residents in light of the cancellation of fairs and parades across the state. David Bartlebaugh, manager of Bartlebaugh's Amusements, explained part of Sunday's profits will benefit the Huntingdon Area High School Bearcats football team. The food trucks will return 4-8 p.m. Friday and 11 a.m. to 8 p.m. Saturday and Sunday and will benefit the Smithfield Volunteer Fire Co.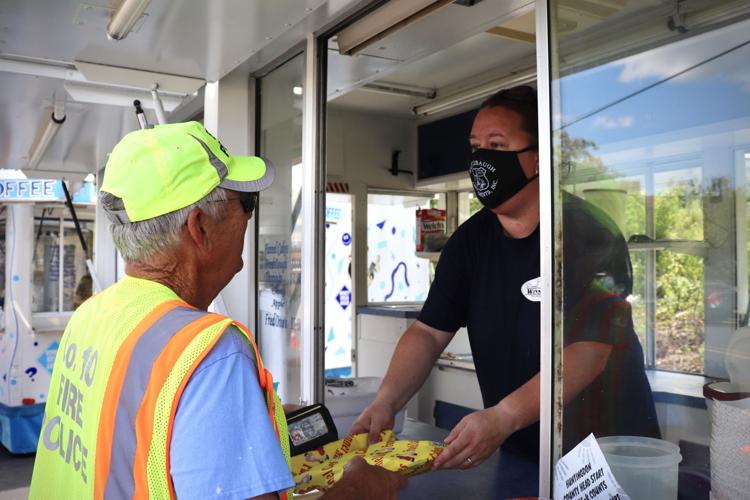 Breaking News
Get late-breaking news soon after it happens.
Headline News
Get news updates each day.