The Daily News serves 100 percent of the homes in Huntingdon County and the surrounding areas through its publications.
The countywide newspaper was established in 1922 by Joseph J. Biddle as a daily newspaper through the consolidation of papers in Mount Union, Mapleton, Newton Hamilton and Huntingdon into one daily newspaper "to link Huntingdon County to the rest of the world through a comprehensive report of all the important news of the day."
The Biddle family, including publishers John H. Biddle and Joseph F. Biddle II, published the paper until Oct. 21, 1991, when it was purchased by Sample News Group, headed by George and Marlene Sample.
In addition to The Daily News, the Samples publish The Daily Herald, Tyrone, Bedford Gazette, Philipsburg Journal, The Broad Top Bulletin, Saxton, and The Valley Log, Orbisonia. They also own and operate ATJ Printing in Huntingdon.
The Daily News is a member of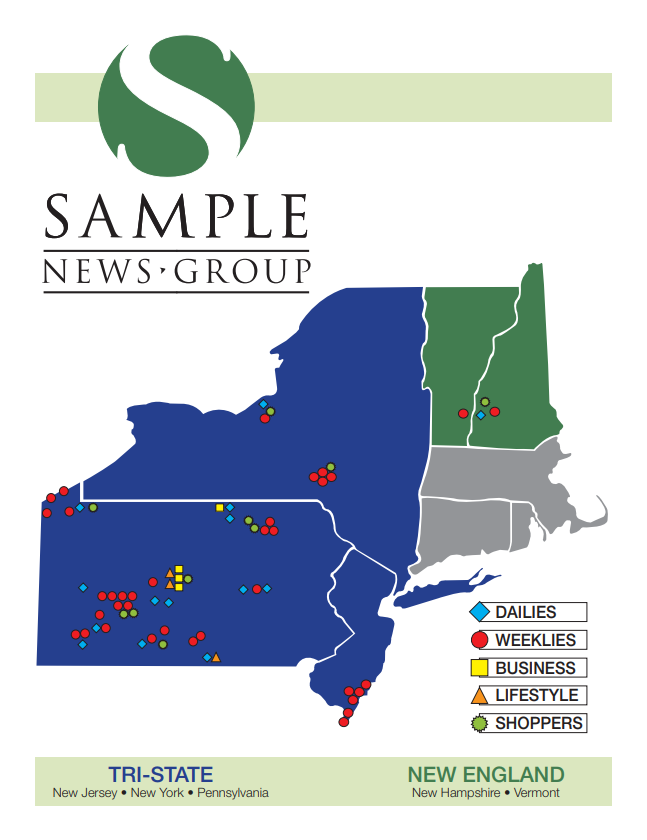 Breaking News
Get late-breaking news soon after it happens.
Headline News
Get news updates each day.